Monday, September 28th, 2015 by
Lisa Harrison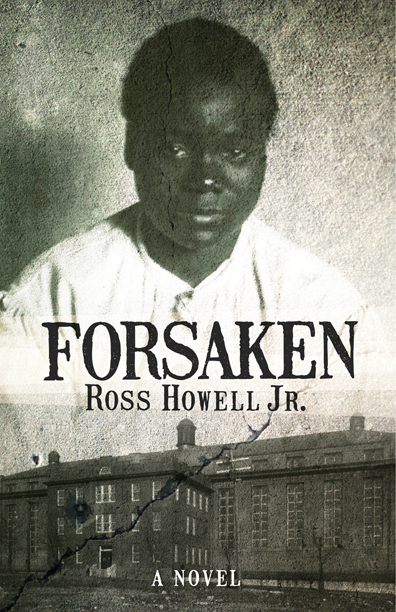 February 2016 isn't far off, at least in book publishing terms. With the release of Forsaken around the corner, the hard work of promoting the book begins.
For author Ross Howell Jr., this includes a book tour before his official book tour, which started with his appearance last weekend at the Southern Independent Booksellers Alliance big fall conference — SIBA's 40th. Ross Howell Jr. signed advance reading copies of Forsaken for dozens of booksellers in attendance, stopping long enough to have his photo taken with long-time SIBA Executive Director Wanda Jewell — the creative force behind the organization — and also Kathy Giuffre, author of The Drunken Spelunker's Guide to Plato, also at the show promoting her book. From SIBA, Howell travels to the NAIBA and NEIBA conferences, in the mid-Atlantic and northeast, where he will meet more bookstore buyers and managers and talk up Forsaken.
Top: Forsaken author Ross Howell Jr. and SIBA Executive Director Wanda Jewell celebrate SIBA's 40th anniversary; bottom: Howell and The Drunken Spelunker's Guide to Plato author Kathy Giuffre.
Two book trailers also announce the release of Forsaken and speak to the book's powerful underlying history. The first generally introduces the story of the sensational crime committed by Virginia Christian, a young black girl who, in 1912 Hampton Roads, Virginia, was convicted of murder and sentenced to death in the electric chair. She was the only female juvenile to be executed in the history of the state. In the second, Ross Howell, Jr. speaks to Dr. Derryn Moten, whose dissertation of twenty years ago inspired the writing of Forsaken.
The trailers also share early praise received by the book. Author Minrose Gwin calls it "a haunting, riveting work of fiction that raises very contemporary questions about the racial politics of justice." Jennie Fields adds, "A deep and powerful discourse on racism and redemption, Forsaken and the characters who live and breathe within its pages will not be soon forgotten. Not since Atticus Finch have we met a character spun from the threads of integrity as beautifully as Charlie Mears in Ross Howell Jr.'s exquisite novel."
Last, a newly developed reading group guide, suitable for teachers, is now available.
Forsaken will be available from NewSouth Books or your favorite bookstore in February, 2016.