Tuesday, February 19th, 2013 by
Brian Seidman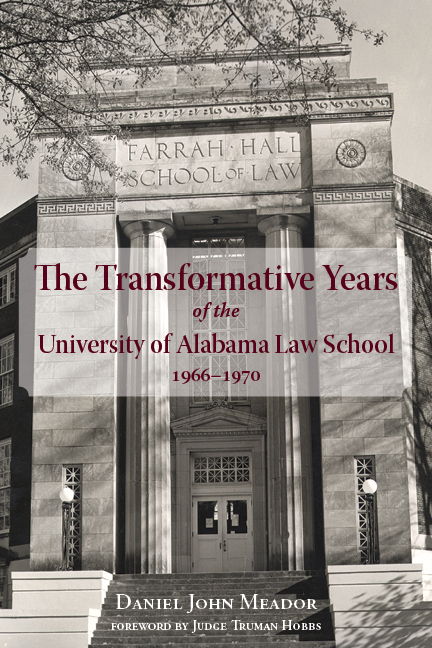 Daniel Meador, former dean of the University of Alabama Law School and author most recently of The Transformative Years of the University of Alabama Law School: 1966-1970, died February 9 at age 86.
In Transformative Years, Meador described his work to reform the University of Alabama law school, raising school standards, increasing student diversity, and creating new fundraising opportunities for the school. Meador left after four years due to disagreements with the administration, but Meador is widely credited with the school's turnaround.
According to an AL.com obituary, Meador was born in Selma, Alabama, and attended the Citadel, Auburn University, the UA law school, and Harvard. After serving in the U.S. Army in Korea, Meador clerked for Supreme Court Justice Hugo Black. He taught at the University of Virginia before his tenure at UA, and afterward until his retirement.
Meador was also an Assistant Attorney General for the Justice Department from 1977-1979, and wrote nine law books and three novels.
In a profile of Meador for Alabama Lawyer magazine, UA alumnus Robert Potts wrote that "those of us who were fortunate enough to study at [Meador's] feet and to be imbued with his grand vision for the law school, lawyer-leaders and the legal profession, have profited immensely for his having passed our way."
Daniel Meador's Transformative Years of the University of Alabama Law School is available from NewSouth Books, Amazon, or your favorite bookstore.