Wednesday, December 7th, 2016 by
Lisa Harrison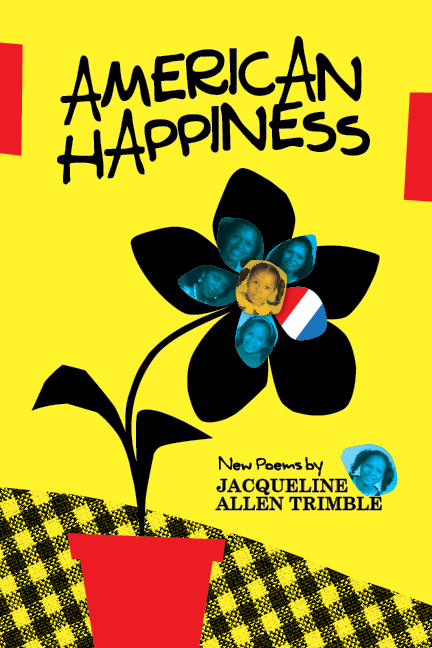 American Happiness has been selected as a finalist in the Seven Sisters Book Awards, which recognize talented female authors in seven categories. President Lynn Hinton notes that the awards celebrate the stories of women and the women who write them, and says she is excited about this second year of the awards program.
The award judges, however, aren't alone in praising Trimble's "grown-woman poetics," a phrase we borrow from the outstanding blurb author Honoree Fanonne Jeffers contributed to the book. There are also the insightful comments that came to us from Jennifer Horne, another strong poet/writer. "Trimble's grace," she says, "is in the anger distilled to the bitter draft you savor as it bites, in thinking to ask whether Jean-Paul Sartre ever asked Simone de Beauvoir to go to the Winn-Dixie, in the fairy tales she rewrites and the myths of America she questions." Amen, and may the best woman win.
And in related news, in a blog post on Poetry Foundation's website, Cave Canem, perhaps our nation's premier organization dedicated to supporting African American poets, asked its writer members to recall 20 years back, to the days of the founding of the group. Read the article by Tyehimba Jess and discover what Jacqueline Trimble had to say about Alice Walker . . . and the importance of washing dishes.
American Happiness is available from NewSouth Books or your favorite bookstore.