About NewSouth Books
NewSouth, Inc., is an Alabama-based book publishing company co-owned by partners Randall Williams and Suzanne La Rosa. NewSouth's roots go back to 1984, when Williams proposed to a few other writers a concept for a cooperative that would be called the Black Belt Communications Group. In 1986, BBCG came into being as a publisher of magazines, newspapers, and newsletters. In 1989, BBCG, Inc., began publishing books under the Black Belt Press imprint. By 1996, Black Belt Press was the state's leading independent publisher of Southern fiction, non-fiction, poetry, and folklore. In 1998, Williams recruited publishing veteran Suzanne La Rosa, who joined Black Belt Press as publisher.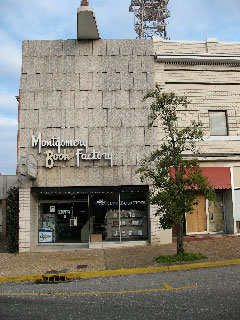 In 2000, Williams and La Rosa became partners and renamed BBCG, Inc., as NewSouth, Inc. They launched NewSouth as a new independent publishing house specializing in regional books of national interest. As of early 2017, the company has about 300 active titles under the NewSouth Books imprint.
Williams and La Rosa view their publishing program as mission-based. In an article about NewSouth, the Louisville Courier-Journal observed that the company is a risk-taking, socially conscious publisher. "We gravitate to material which enhances our understanding of who we are and which asks us to stretch in our understanding of others," says La Rosa. "Our publishing program is defined by its strong cultural component." Williams adds that the house's titles are not exclusively Southern, but that its program specializes in books on Southern history and culture, "especially those which examine the role of individuals in creating or contending with the change and conflict which came to the region in the post-World War II era. We believe strongly in the transformative power of information and knowledge, and we hope that the books we publish offer collective insight that helps the region grow toward 'the beloved community' and the fulfillment of the democratic promise."
NewSouth's world headquarters are in historic downtown Montgomery, in a 1960s-era building formerly known as the Montgomery Shoe Factory, a shoe-repair business. Williams and La Rosa changed the sign on the front to Montgomery Book Factory, kept the boot on top of the two-story building, and installed a bookstore on the first floor where there was retail space. The bookstore sells both new and used books and specializes in the same categories of books that the company publishes.