Thursday, May 22nd, 2014 by
Savannah Szabo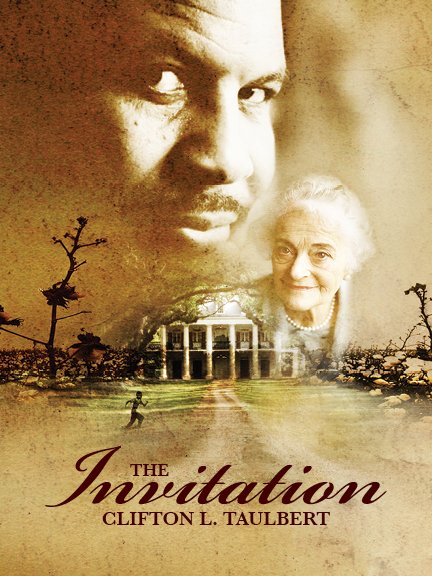 In his new book The Invitation, best-selling author and inspirational speaker Clifton Taulbert describes the transformative experience he had in accepting a professional invitation to supper in Allendale, South Carolina. Accompanied by haunting childhood memories of segregation in the form of "Little Cliff," Taulbert courageously faces the feelings that have come to the surface (and the table) in this captivating memoir that returns to the themes of his award-winning book Once Upon a Time When We Were Colored. A feast of reviews and interviews in Taulbert's current hometown of Tulsa, Oklahoma, has been set in preparation for the book's debut as well.
The Tulsa World's James D. Watts described the memoir as "a journey that would make Taulbert confront his own past in profoundly unsettling ways." Watts claims that in The Invitation, Taulbert "atomizes his ever-changing reactions to what is going on around him, examining every situation from the standpoint of the present, his memories and learned history."
In an interview on the Writing Out Loud program with Teresa Miller of the Oklahoma Center for Poets and Writers, Taulbert discusses the deep-rooted feelings that he had stowed away and which ultimately inspired him to write The Invitation. Miller asked if it had taken him this long to come to grips with those feelings and Taulbert responded, "It's challenging to stop and say that the lingering lessons of race in place still follow you like a shadow … but Little Cliff, that inside voice that remembers the way it was, is still there."
Taulbert was also featured on Public Radio Tulsa's StudioTulsa program to discuss The Invitation. Host Rich Fisher said "[Taulbert] reminds us that while overt-racism is mostly a thing of the past, scars run deep. And his book, The Invitation, documents his own journey to remembrance but overcoming that past." Fisher praised The Invitation as "a really important read for everyone … it's getting at some of the contemporary issues that face people of [Taulbert]'s generation. It's a world that has changed drastically, and yet there is always, as you write in your book, a Little Cliff reminding you of how things used to be."
Ray Pearcey of the Oklahoma Eagle, a local African American newspaper, exalted Taulbert's talent for storytelling and describes him as "a person who bears his soul, both as a thinker and as an emotional being — a feeling, often deeply exposed while on the road."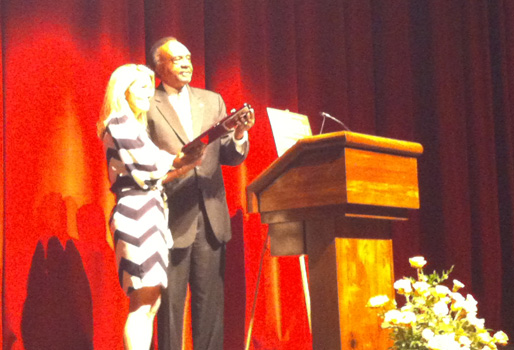 While presenting his book in Oklahoma, Taulbert also had the opportunity to introduce Kathryn Stockett, author of The Help, at a March 27 presentation for the Oklahoma Center for Poets and Writers (pictured). Taulbert and Stockett were both born in Mississippi. Reviews have said that Taulbert's The Invitation "[continues] the conversation inspired by The Help."
Read the Tulsa World review, watch Writing Out Loud, and listen to the StudioTulsa interview at the links.
The Invitation by Clifton Taulbert is available in hardcover and ebook from NewSouth Books, Amazon, or your favorite bookseller.