Tuesday, September 22nd, 2015 by
Lisa Harrison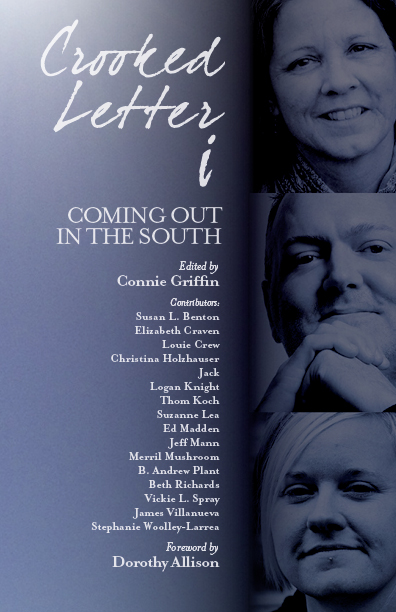 Crooked Letter i had its public launch at the Decatur Book Festival, where book contributor and festival panelists Susan Benton, Christina Holzhauser, B. Andrew Plant, Ed Madden, and James Villanueva participated in a lively and thought-provoking discussion about coming out in the South. Thanks to the Decatur Book Festival organizers for arranging for such a great kick-off event.
A few days before the festival, contributors Suzanne Lea and B. Andrew Plant were interviewed on the Georgia Public Radio program On Second Thought on an episode concerning the opening of the LGBT Institute in Atlanta. Host Celeste Headlee spoke with the authors about the emotions related to the experience of coming out in the South. Plant and Lea discussed the personal nature of the stories they shared in Crooked Letter i. They talked about the importance of trying to reach the next generation of LGBT teens with a message of support and opportunity. They also discussed how the distinct character of Southern culture — including very specifically the element of strong religious fundamentalism — affected their decisions to come out. "Southern" makes the stories in Crooked Letter i unique to LGBT literature.
Crooked Letter i panelists at the Decatur Book Festival: Susan Benton, James Villanueva, Christina Holzhauser, and Ed Madden. (Courtesy RobinHenson.com)
Crooked Letter i is available from NewSouth Books or your favorite bookstore.