Tuesday, September 30th, 2014 by
Ashley Stanaland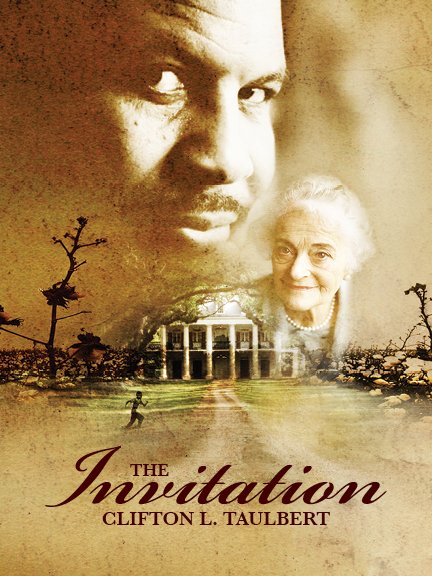 Clifton Taulbert and his new memoir, The Invitation, have had an exciting summer. By revealing the contrasting worlds of Taulbert's life — his upbringing in the segregated South and his adulthood as an author and motivational speaker — as well as his own struggles with combining those worlds, The Invitation has caught the attention of readers throughout the country, as well as overseas. Taulbert's memoir focuses on a single invitation — an invitation that forces Taulbert to face the challenges of his youth and cross the racial divides that his younger self, "Little Cliff," would have been unable to cross.
The way Taulbert has integrated the challenges of his childhood with the success of his adult life has resonated with many, beginning in Oklahoma, Taulbert's current home state. Recently, Clifton Taulbert was the focus of "The Trauma of Culture," a feature story in Oklahoma Magazine that portrays the powerful consequences of the segregated world in which Taulbert was raised, including what Taulbert calls a kind of cultural post-traumatic stress disorder that made him wary to cross certain racial boundaries even as an adult.
Even more recently, Taulbert appeared at Full Circle Books in Oklahoma City as a guest presenter and gave readers an opportunity to have their books signed. KGOU, Oklahoma's public radio, and The Oklahoman covered the event.
Oklahoma is not the only place seeking Taulbert's wisdom. Voice of America's Africa54's Vincent Makori interviewed Taulbert about his experiences growing up in the segregated South, and the lessons everyone learns from dealing with the events of their own childhoods.
Lastly, Taulbert traveled around the globe to Australia, where the Dubbo Weekender, a prominent newspaper in Dubbo, New South Wales, featured an interview with Taulbert and a review of The Invitation. During the interview, Taulbert states: "When I looked back at my life and recalled those people who were impactful … it was their unselfishness that shaped my journey — ordinary people just like you and me willing to go that extra mile for the life of someone else. It was nothing earth-shaking about their acts — ordinary caring and admonitions driven by unselfishness and consistency. I call them my 'porch people' and such people are not held captive by race, geography, or time."
No matter where it is, The Invitation is a striking and bold memoir that inspires readers to face their own challenges and become responsible for change in the world.
As ForeWord Reviews writes:
"What with the damning convolutions of ignorance, disingenuousness, and angst that shadow so much of the discussion of race in the United States, it is heartening when hope glimmers, as it does when Clifton Taulbert in The Invitation unpacks his defensive prejudicial baggage acquired as an African American child growing up in the '40s and '50s in a segregated Mississippi Delta."
Clifton Taulbert's The Invitation is available from NewSouth Books, Amazon, or your favorite bookstore.