Tuesday, December 23rd, 2014 by
Brian Seidman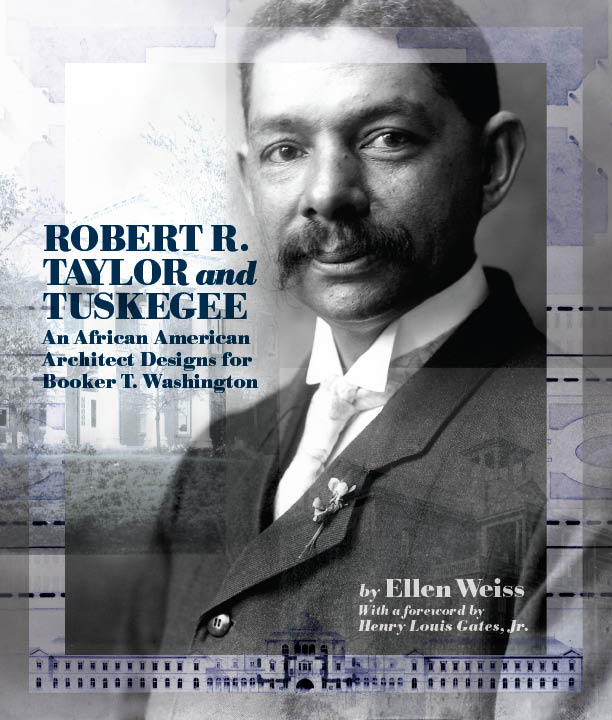 A new review in the Journal of Architectural Education calls Ellen Weiss's biography of African American architect Robert R. Taylor "a vital addition to architectural history, African American studies, the history of education, history of the South, and that of campus architecture."
In the Volume 68, Issue 2, 2014 edition of the Journal of Architectural Education, University of Miami professor Katherine Wheeler examines Robert R. Taylor and Tuskegee: An African American Architect Designs for Booker T. Washington by Ellen Weiss, published by NewSouth Books in 2012. The richly illustrated biography relates Taylor's life and early education, but most importantly his early 1890s appointment by Booker T. Washington to the Tuskegee Normal and Industrial Institute (later Tuskegee University) to teach and help design the institute's buildings. Weiss interprets Taylor designing the buildings, as well as the students helping to build them, as a progressive act, not only bolstering the campus but also serving as a point of racial pride in defiance of strengthening Jim Crow laws.
Wheeler writes that Weiss's book deftly details "the challenges black architects faced in the South after the Civil War, as well as underlining the importance of architecture's role in promoting racial equality. Architecture at Tuskegee was, as Weiss rightly notes, 'a fist against the sky' (p. 87)."
Wheeler continues, "Taylor's position at the institute was an important one. He was initially hired to teach drawing in addition to designing institute buildings. Weiss makes an excellent point when she notes the importance of drawing at Tuskegee. Drawing not only facilitated understanding but also the planning of the work, which would have resonated with blacks who recognized that 'slave artisans worked under white direction alone and therefore did not plan their own work' (p. 42). Drawing, like architecture, held power, as both Washington and Taylor were well aware."
The review notes that Robert R. Taylor and Tuskegee is a dual biography of both the architect and the school. The book is complemented by "wonderful archival images of Taylor, the students, and the buildings that capture the growth and formality of the campus. … [Weiss] is also careful to tease out the possible meanings of a building and describes Taylor's architecture in vivid language."
Wheeler concludes that "while Taylor may never be a household name among nonarchitects, he certainly deserves recognition in our surveys of architectural history and his designs for Tuskegee. We must include him and his colleagues to present the history of the profession in all its facets. Likewise, we must recognize as Taylor did the power of architecture as not just a setting for, but also an agent of, change."
The Journal of Architectural Education is a publication of the Association of Collegiate Schools of Architecture (ACSA). Download a PDF of the Robert R. Taylor review.
Robert R. Taylor and Tuskegee: An African American Architect Designs for Booker T. Washington, by Ellen Weiss, is available from NewSouth Books, Amazon, or your favorite bookstore.