Wednesday, December 15th, 2010 by
Lisa Harrison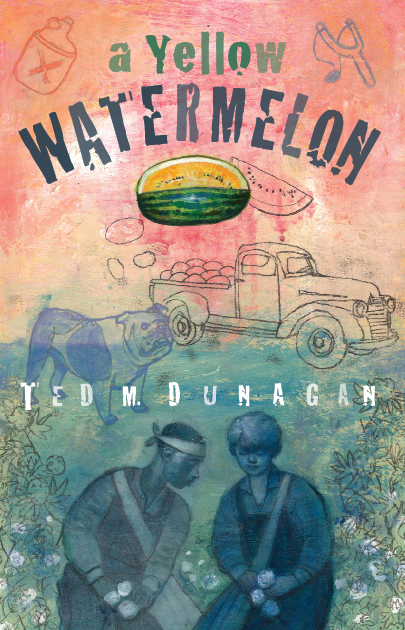 Lauren Bradford, a 10-year-old student at Gulf Shores Elementary School, has won a $10,000 savings bond in the 10th annual HOAR Construction/Go Daddy.com Bowl Reading and Writing Program, thanks in part to an essay on A Yellow Watermelon by Ted Dunagan, published by NewSouth Books.
The Mobile Press-Register reports that Miss Bradford submitted a book report in the initial phase of the competition on A Yellow Watermelon after the author visited her school. She won an autographed copy by asking the so-called "Secret Question." A seasoned presenter to school children, Mr. Dunagan always includes as part of his presentation an announcement to the students that whoever asks a question he has previously sealed in an envelope will win a free autographed copy of his first book.
Says Dunagan, "the secret question generates a lot of curiosity and a good bit of excitement among kids." Winning the book in this way convinced Lisa Bradford that A Yellow Watermelon was a "lucky" book for her.
For the final competition resulting in the $10,000 prize, all the students read The Pig Man by Paul Zindel. In order to reach the final stage of the competition, Miss Bradford had to compete against some 10,000 students from the state of Alabama, so her essay on A Yellow Watermelon proved lucky indeed in moving her ahead to the finalist stage.
Ted Dunagan's next book, Trouble on the Tombigbee, will be published by NewSouth Books mid-summer.
A Yellow Watermelon is available from NewSouth Books, Amazon.com or your favorite retail or online bookseller.