Tuesday, September 9th, 2014 by
Blair Johnson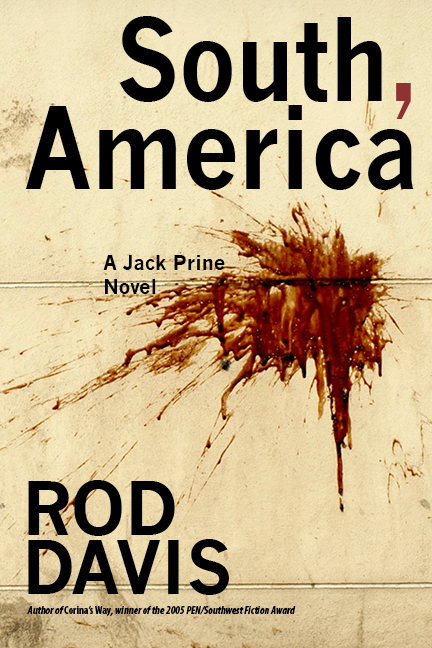 Rod Davis's new crime noir novel has made a sweep across Texas in the past few months. Davis's book, South, America, has been featured in newspapers across the Lone Star state from San Antonio to Austin to Dallas. South, America, which tells the story of former Dallas reporter Jack Prine catapulted into the middle of a murder plot in pre-Katrina New Orleans, has been lauded by the following Texas media:
Jim Sherman, Texas Observer
"There is much here that brings to mind the Dave Robicheaux novels of James Lee Burke, and Burke's norteamericano version of magical realism. For readers' sakes … I sincerely hope those sequels are on the way."
Yvette Benavides, San Antonio Express-News
"The backdrop of pre-Katrina New Orleans is perfect for [South, America]. Davis paints it in tones that show an abiding admiration for the place and its people, and a respect for its enigmatic beauty. A gritty slice of Southern noir."
Michael King, The Austin Chronicle
"Engaging Southern noir. There are enough loose ands here to provide Prine, and his author, with a few leads into another mystery, or more. Laissez les mauvais temps rouler."
Gary Jacobson, Dallas Morning News
"A thriller. Author Rod Davis had me right from the start of his new novel. He sets a lively pace, with [Jack] Prine a strong addition to the growing roster of fictional Dallas investigators."
Laura Carter, San Antonio Current
"The more the web of secrets untangles, the more engrossing the read. And even those who think they've figured it all out long before the last pages will likely get a jolt from a couple of late plot twists. Davis is a born storyteller."
Additionally, the highly regarded Texas Institute of Letters has featured a quite favorable mention of Rod Davis and his new book. Davis was recently inducted in the TIL.
The buzz about South, America isn't limited to Texas by a long shot. In the coming months Davis will be appearing at literary festivals in Nashville, Baton Rouge, and New Orleans, among others. And, of course, the Texas Book Festival in Austin.
Rod Davis's South, America is available in paperback and ebook from NewSouth Books, Amazon, or your favorite bookstore.