Simone and the Silver Surfer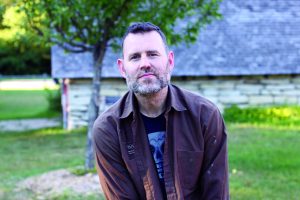 Ben Beard is a writer and librarian. A native of Georgia who spent his formative years in the Florida Panhandle and Alabama, Beard was a staffer for NewSouth Books in the early 2000s. During that period he also reviewed movies and wrote features for InSite Magazine, King Kudzu, and Filmmonthly.com, where he also worked as an editor. Beard is the author of The South Never Plays Itself, Muhammad Ali: The Greatest, and King Midas in Reverse and the co-author of This Day in Civil Rights History.
Simone and the Silver Surfer is a blog about the movies, books, music, and comics that Beard hopes to expose his daughter Simone to, why, and in what order. From the British New Wave to the Brothers Grimm, this is a staging area for how to create an interesting adult. Reviews, lists, stories, and hearty doses of him and his own neuroses are what you can expect to find. As for why the Silver Surfer? Click here.