Thursday, March 10th, 2016 by
Lisa Harrison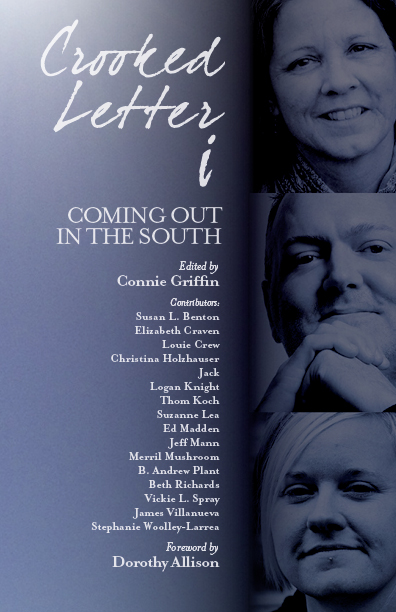 Chapter 16, the online literary review of Humanities Tennessee, continues the stream of praise for Crooked Letter i: Coming Out in the South with an exemplary review from Beth Waltemath.
The review notes that the book's title reflects the fact that "words are merely symbols for a reality more complex than we can write down," and praises the contributors to the book for elucidating their personal experiences of coming to terms with their identities.
Waltemath concludes, "In their honest depiction of struggle to find selfhood and love, the best gift these stories give us is the permission to be who we are, no matter which crooked path it takes us to get there."
Crooked Letter i, edited by Connie Griffin and with a foreword by Dorothy Allison, is a collection of 16 non-fiction narratives that reflect the distinct "coming out" experiences of a complex cross-section of gay, lesbian, and transgendered Southerners from all walks of life and at different stages in their lives.
Crooked Letter i is available from NewSouth Books or your favorite book retailer.