Friday, August 21st, 2015 by
Lisa Harrison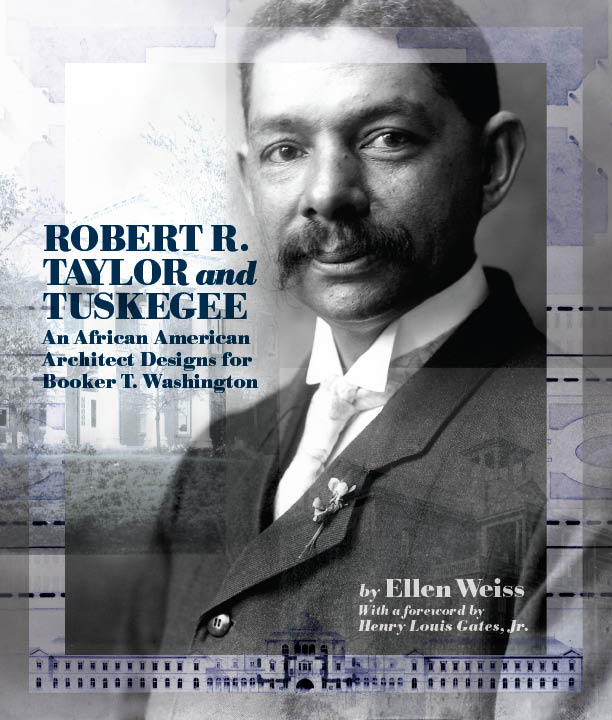 The National Trust for Historic Preservation named Robert R. Taylor and Tuskegee: An African-American Architect Designs for Booker T. Washington, by Dr. Ellen Weiss, to its "End of Summer Reads for the Preservation Buff" list on their PreservationNation blog. The blog recommends the book for "those who like their history with a heaping helping of social context." The list of 14 titles includes classics as well as recently published works. Inclusion as a favorite by the National Trust is an honor for Dr. Weiss.
Robert R. Taylor and Tuskegee interweaves the life of the first academically trained African American architect with his life's work — the campus of Booker T. Washington's Tuskegee Normal and Industrial Institute. In this richly illustrated architectural history, the author delves into such questions of how a black boy born in North Carolina shortly after the Civil War could earn a professional architecture degree at MIT, and how he then used his design and administrative skills to further Booker T. Washington's agenda of community solidarity and, in defiance of strengthening Jim Crow, the public expression of racial pride and progress. The book also considers such issues as architectural education for African Americans at the turn of the twentieth century, the white donors who funded Tuskegee's buildings, other Tuskegee architects, and Taylor's buildings elsewhere.
Robert R. Taylor and Tuskegee is available from NewSouth Books, or from your favorite bookstore.