Monday, June 15th, 2015 by
Anna Fahlberg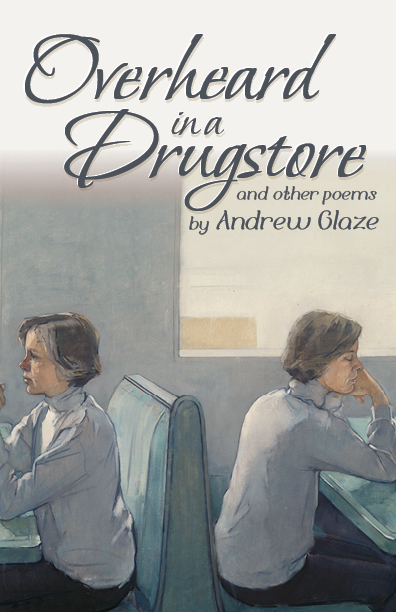 Andrew Glaze, Poet Laureate of Alabama and author of the forthcoming poetry collection Overheard in a Bookstore and also Remembering Thunder, has been inducted into the Alabama Writers Hall of Fame. The event was hosted by the Alabama Center for the Book and sponsored by the Alabama Writers' Forum.
Glaze, currently in his nineties, was the oldest living recipient of the award. In addition to Andrew Glaze, other notable inductees include Harper Lee and Pulitzer Prize-winner Rick Bragg. Posthumous recipients included Zora Neale Hurston, novelist Albert Murray, and writer Helen Keller. An Associated Press article on the event was carried nationwide, including in the Park Record of Park City, Utah.
At the Alabama Writers Hall of Fame induction ceremony, from left: Cathy Randall (for Harper Lee); Keller Johnson Thompson (for Helen Keller); Bert Hitchcock (for Johnson Jones Hooper); Sonia Sanchez; Andrew Glaze; Rick Bragg; John Jeter (for Sena Jeter Naslund); Valerie Boyd (for Zora Neale Hurston); Paul Devlin (for Albert Murray); Kathleen Thompson (for Helen Norris Bell); Edward Russell March III (for William March); Mary Lou Meaher (for Augusta Jane Evans Wilson). Photo by Elizabeth Wyngarden Limbaugh.
Glaze has been highly praised in the New York Times, nominated for the Pulitzer Prize, and honored with awards from Poetry Magazine and the Southeastern Booksellers Association. His first full-length collection, Damned Ugly Children (1966), was named a "Notable Book" by the American Library Association. Glaze has a forthcoming collection of verse, Overheard in a Drugstore, due out the first of August. The new collection is his first since Remembering Thunder, an anthology of his previous work, which was published by NewSouth Books in 2003. In his praise for Remembering Thunder, poet Pablo Medina sums it up perfectly: "There are few poets today who have the sharp eye and fierce tongue of Andrew Glaze."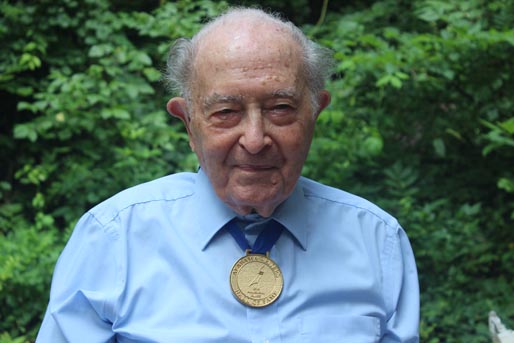 Andrew Glaze with his Alabama Writers Hall of Fame induction medal
(photo by Elizabeth Glaze Searle)
Overheard in a Drugstore will be available directly from NewSouth Books, Amazon, or from your favorite bookstore.