Wednesday, December 19th, 2012 by
Brian Seidman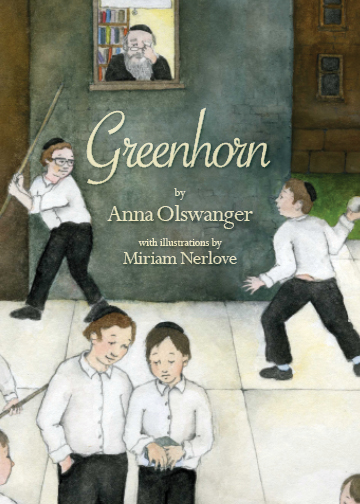 Publishers Weekly's "Soapbox" column featured an essay in late September by Anna Olswanger, author of Greenhorn and the award-winning Shlemiel Crooks, both published by NewSouth's Junebug Books. In "A Story of Hope," Olswanger talks about how she was compelled to turn a true story of tragedy into Greenhorn, a book about hope; she also discusses her surprise at a publisher willing to release a children's book about the Holocaust when so many others would turn it down.
"I wrote the story about the little boy who survived the Holocaust as a book for young readers," Olswanger writes. "And as I began to write the story of Greenhorn, I also began to discover what I was writing about. Because when I really listened to this story, I heard in it something deeper than suffering, something deeper than loss."
Read Anna Olswanger's full essay at Publishers Weekly.
Greenhorn is available in hardcover and all ebook formats direct from NewSouth Books, Amazon, or your favorite bookstore.