Monday, April 9th, 2012 by
Sam Robards
Dr. Henry Wall signed his family story From Healing to Hell at the 3 Diamonds bookstore in Blakely, Georgia, during the March 24 Peanut Proud Festival.
In From Healing to Hell Wall tell show his father, former Georgia state senator and physician W. Henry Wall, was arrested on federal drug charges and involuntarily subjected to the CIA's infamous MKULTRA drug experiments. Wall's father's trauma and flashbacks affected the entire family, and Wall recounts both his family's struggle and his own work to clear his father's name. Much of Wall's story takes place in his hometown of Blakely.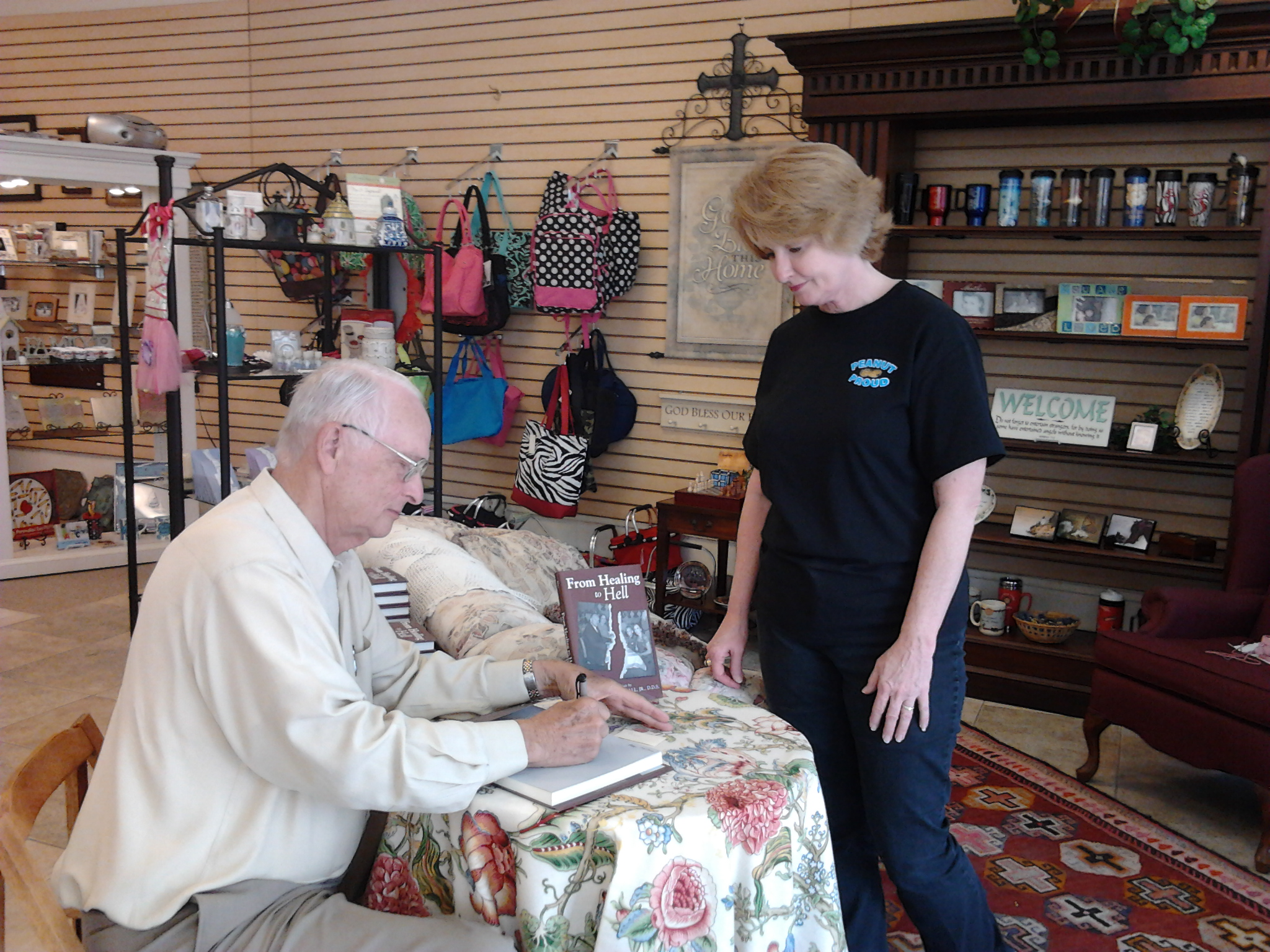 "We were happy to have Dr. Wall signing his book with us during Peanut Proud," said Debra Anderson, owner of 3 Diamonds. "His book tells about an important event in his life and in Blakely history, and people seem to be really responding to his book."
Peanut Proud is an annual event held in Blakely's historic Courthouse Square. Visit 3 Diamonds online at 3dcbs.net.
Henry Wall's From Healing to Hell is available from NewSouth Books, Amazon, or your favorite bookstore.