Friday, January 13th, 2012 by
Brian Seidman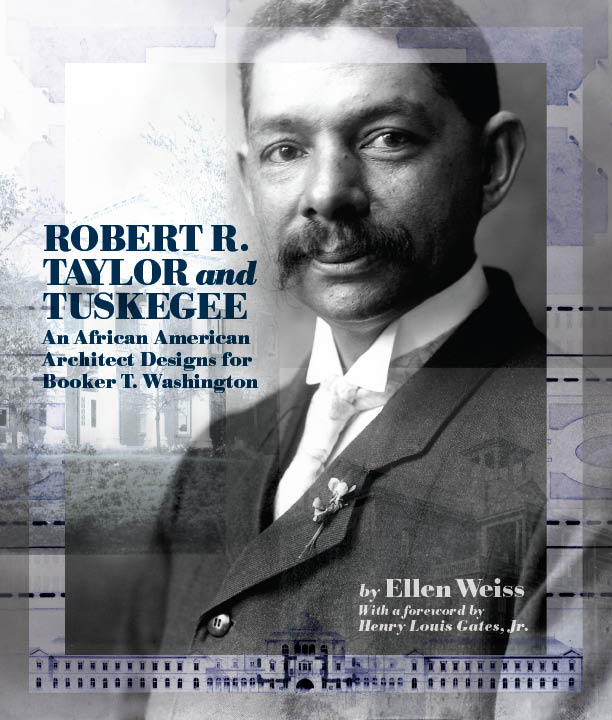 Dr. Ellen Weiss's new lushly-illustrated biography of African American architect Robert Taylor is helping bring this figure the recognition he deserves. The January 12 New York Times "Antiques" column called Taylor a "pioneering architect," and the Mobile Times-Register called Weiss's book on Taylor, Robert R. Taylor and Tuskegee: An African American Architect Designs for Booker T. Washington, "long overdue."
The Times-Register article "Southern Bound: Tuskegee architect finally gets his due," by John Sledge, calls Weiss a "thorough researcher and a graceful writer who nicely balances Taylor's personal and professional lives." Indeed Weiss describes Taylor's early life and includes both Taylor's own letters, and writing about Taylor by his contemporaries, along with detailed accounts of the buildings that Taylor designed at Alabama's Tuskegee Institute, later Tuskegee University. Many of those buildings are still in use.
"I feel I know him," Weiss told New York Times reporter Eve Kahn for the "Antiques" column, given the volume of documents Weiss studied related to Taylor.
Weiss contextualizes Taylor's accomplishments, examining them against the Jim Crow laws of the 1900s. As the Times-Register notes:
Weiss is also very good on the difficulties that black architects and tradesmen faced in a constricted society. Though extremely careful, Taylor did push for increased opportunities for minority professionals, and on at least one occasion he had to deal with a racist white tradesman. Like [Booker T.] Washington, Taylor remained relentlessly optimistic, though Weiss reveals that after 1919 when whites were viciously assaulting entire black neighborhoods, "he wrote privately that he could no longer assume that white people were fair minded." It was a rare pessimistic comment from a man focused on work, family and surviving in a hostile world. But in finding that reference, Weiss has given us the whole man, in his glory and his despair.
Ellen Weiss's Robert R. Taylor and Tuskegee: An African American Architect Designs for Booker T. Washington is available from NewSouth Books, Amazon, or your favorite book retailer. At 300 pages and including over 100 photographs, including a full catalog of Taylor's work at Tuskegee University, Weiss's book will be of interest to social and architectural historians and the general reader alike.