Monday, November 21st, 2011 by
Brian Seidman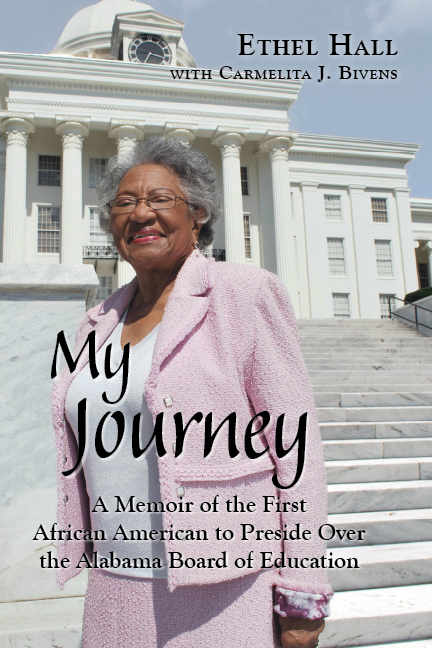 Dr. Ethel Hall, the first African American woman elected to the Alabama State Board of Education, died this month at age 83. Hall had recounted both her two decades on the Board of Education and her early struggle to achieve higher education in her memoir My Journey, published earlier this year by NewSouth Books.
In a review of My Journey, First Draft's Linda McQueen called Dr. Hall "the epitome of a true role model for all generations. [Her memoir] is filled with memorable narratives of faith and hope. It is an inspiration to readers facing adversities and finding joy and success in achieving their goals."
In her memoir, Dr. Hall discussed her experiences with prejudice and discrimination, while at the same time emphasizing her family's love that helped her pursue education despite her family's poverty; Hall left her parents' farm at a young age live with her grandparents in order to be closer to school. She later graduated from Alabama A&M College, received masters and doctoral degrees, and taught high school and college before her election to the state board. Among issues she dealt with were strengthening academic requirements for grade school education and maintaining education standards despite budget cuts.
Dr. Hall wrote, "I carefully and consciously prepared for a challenging, demanding career in education because I believe learning is a lifelong process that impacts every individual. My experiences have affirmed my belief in a greater need for advocacy for those who are least able to make the changes needed in our social system."
Read more about Dr. Ethel Hall from the Birmingham News.
My Journey: A Memoir of the First African American to Preside Over the Alabama Board of Education by Dr. Ethel Hall is available from NewSouth Books, Amazon.com, or your favorite bookseller.