Friday, May 20th, 2011 by
Noelle Matteson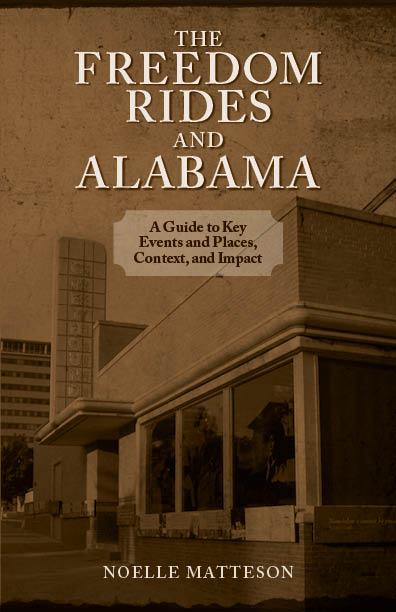 The civil rights history of the Freedom Rides has been well documented in a number of fine and award-winning volumes. But until now there has not been a short history on the subject. The Freedom Rides and Alabama by Noelle Matteson, newly published by NewSouth Books, is a much-needed account: a concise guidebook which describes key people, places, and events and which provides historical context for the rides.
It gives special emphasis to the Freedom Riders' experiences in Montgomery, Alabama, describing the violent white mob that greeted the riders and the ensuing mass meeting at First Baptist Church, where leaders such as Martin Luther King Jr. and Fred Shuttlesworth spoke.
The Freedom Rides and Alabama is published by NewSouth Books on the occasion of the 50th anniversary of the Freedom Rides and in collaboration with the Alabama Historical Commission (AHC). It is released on the eve of the anniversary events planned by the AHC in connection with the opening of the National Freedom Rides Museum at the historic Greyhound Bus Station site in Montgomery, Alabama on May 20.
To learn more about the Freedom Rides and the museum's creation, check out Allison Griffin's article "Freedom Rides: Historic bus station's transformation into a museum now complete" in the Montgomery Advertiser.
The Freedom Rides and Alabama: A Guide to Key Events and Places, Context, and Impact is available direct from NewSouth Books.