Wednesday, February 3rd, 2010 by
Suzanne La Rosa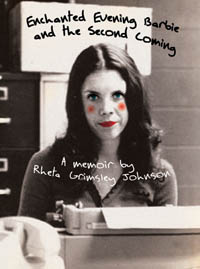 "It may still be frosty outside but in the South it's always Okra Season!" So says the Southern Independent Booksellers Alliance (SIBA) in announcing the books named to its 2010 winter/spring Okra Picks list.
Lucky for us at NewSouth, Rheta Grimsley Johnson's new memoir made the cut. Thanks, SIBA. Maybe writer and reviewer Nancy Pate said it best in considering the bushel of literary delights: "I think I need a snack to tide me over." We agree!
Of Enchanted Evening Barbie and the Second Coming, Rick Bragg says, "Rheta Grimsley Johnson writes with nothing short of beauty about childhood, lost loves, sad dogs, and everything else worth knowing about." Watch for it in April.