Thursday, May 1st, 2008 by
Lisa Harrison
Historian Warren Trest's new authorized biography of former Alabama Governor John Patterson, Nobody But the People, has been receiving a great deal of press coverage recently, as newspapers have detailed numerous well-received appearances made by Trest and Governor Patterson in connection with the publication. The biography offers new insights and rich details into the life of a significant Southern politician whose career touched some of the key struggles of the twentieth century civil rights movement.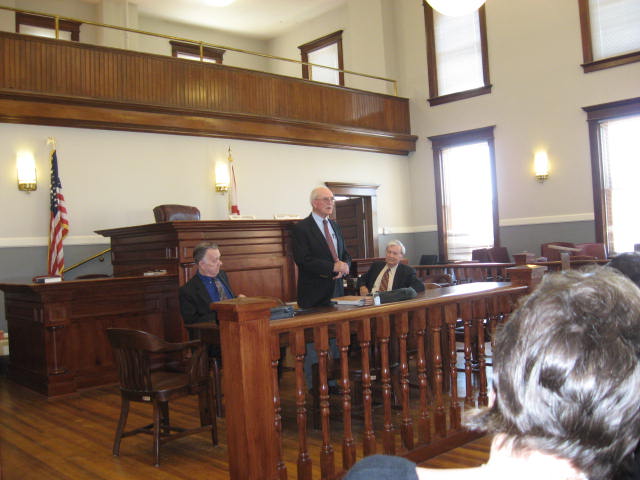 The Birmingham News called Patterson's story "a gripping chapter in Alabama history" and featured an online special report through which readers could link to audio clips of Trest and Patterson's presentation at the Alabama Archives and History in Montgomery. The opportunity to hear a former governor in his own words was a key reason for attendance by school children at a book signing in Ashland, AL, according to an article in The Anniston Star. Reporter Andy Johns quotes First Assembly Christian School Principal Bradley Strother as saying he "hoped the students would see Patterson as an example of someone from their area who went on to the state's top political office."
In Phenix City, AL, Patterson "signed books while swapping stories with book owners and admirers," according to the Columbus Ledger-Enquirer. At the Central Alabama Community College, president Dr. Steven Franks said, "We are pleased to host Gov. Patterson and that he chose us for such an honor," according to The Outlook of Alexander City, AL. The Anniston Star features editor Laura Tutor reviewed Nobody But the People, noting that since the author worked closely with his subject, "insights, personal feelings at specific moments, are scattered throughout Trest's story." This insider perspective provided by the first authorized biography has resulted in attentive audiences at the numerous appearances by Trest and Gov. Patterson, as news reports show.
Nobody But the People is available from NewSouth Books, Amazon.com, or your favorite online and local booksellers.